IT'S HEALTHY
IT'S BOLDLY FLAVORED
IT'S NOLA
IT'S NO MESS
IT'S ORGANIC
IT'S NOLA
IT'S VEGAN
IT'S LOW IN SUGAR
IT'S NOLA
Naturally Delicious Granola Bites
Satisfy your cravings with wholesome ingredients and an unbeatable taste that's low in sugar.

It's the game-changing solution for granola lovers tired of messy crumbs. It's chewy, compact, and delicious. It's the option with minimal added sugars and avoids excessive portions.

It's the awesome ingredients you'll find in healthy granola, like oats, nuts, and seeds, and it's loaded with the kind of fats that your heart totally loves, such as omega-3 fatty acids and monounsaturated fats.

It's like your friendly sidekick on the journey to a healthier lifestyle. It's all about giving your body the good stuff it craves, without any of the unnecessary stuff that might weigh you down.
Create the assortment you crave!
Choose your favorite flavors from our range of irresistible It's Nola healthy snack bites, and we'll bundle them up just for you. It's snacking made convenient, delightful, and oh-so-satisfying.
Bundle contents
Create the assortment you crave!
It's a delicious snack
Our customers have great things to say about us.
The flavors are delicious! I didn't feel guilty eating after. Healthy and my kids LOVED them! Waiting for more flavors!
The granola bites are super tasty (and healthy, which is awesome)! They make for a great snack. Highly recommend the Mango or Cranberry Coconut flavors.
Absolutely delicious! Not messy like other granola snacks, very healthy, made with quality ingredients! Would highly recommend trying it!
Digging into this delicious snack. I can taste all of the natural ingredients and they complement each other to deliver a wonderful taste. It's my new go to snack!
This granola is truly amazing. I even gave it to my 8-year-old who can always tell when I'm giving her something healthy and this time she couldn't and actually enjoyed how delicious these products are.
These granola bites feature unique and delicious flavors and come in an easy to snack format. The mango masala is excellent!
Wow! These are wonderful! They are so flavorful, sweet and satisfying, yet so healthy! I could eat the whole bag, but you don't need to; a serving size satisfies for several hours.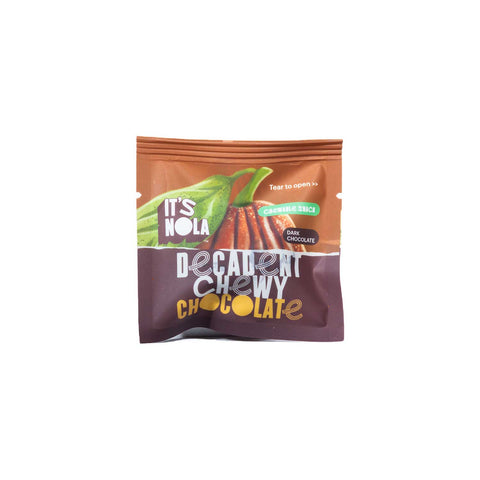 Party Bag Minis
Show more
All Four Flavors! 20 packets in each Party Bag.
What inspired us to create our 2-count mini packs? Families! We want families to have more options to choose healthy snacks. We know parents want to feel good about what they choose to place in their children's lunch boxes, Easter baskets, party bags, and trick-or-treat buckets.
It's Nola is a healthy option. It's full of flavor NOT sugar, and it's so much better than candy. We want kids healthy and happy.
Also, for those on the go, and looking for a healthy and fun snacking experience, you can actually eat while working or playing. Place them in your bag and eat them on the go. 
"We love the mini packs! We place them in an airtight jar and give our 5-year-old one pack a day. What a great idea." –Maggie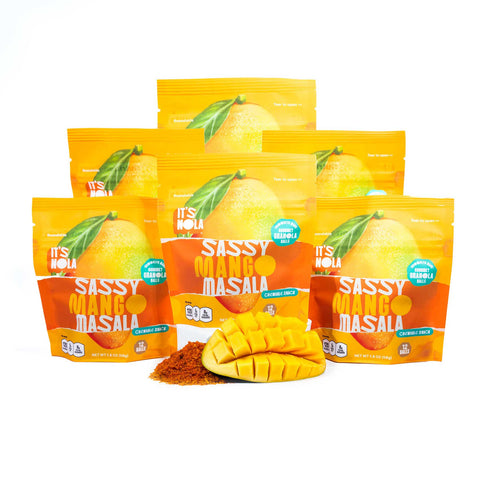 Six Pack Bundle
Show more
You're looking for a healthy snack in your pantry, and you've opened every cabinet only to peer inside and nothing. The kids are staring up at you waiting for their favorite snack, but there's none left. That's when you realize that you need to buy in bulk. We've been there. We've got your back. It's healthy, It's flavorful, It's chewy, and It's kid and mom-approved. It's Nola Bundles. 
Maybe you have some loved ones you're missing and you'd like to send a healthy snack care package to them. Go ahead. Make their day. We'll send a special note with your package.  
The bundle includes 6 of your favorite flavor of It's Nola healthy snack bites.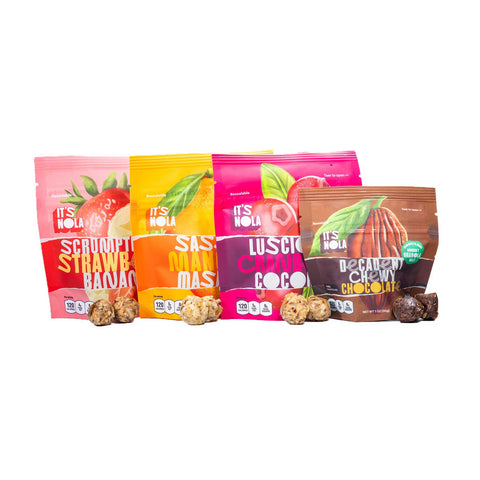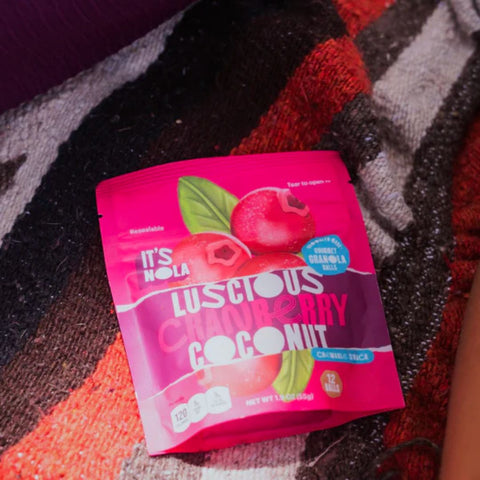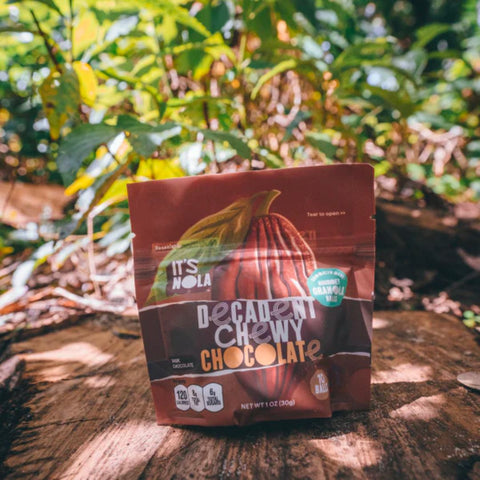 Variety Pack
Show more
We're excited to offer all four healthy snack flavors in a featured pack. This featured pack contains:
Sassy Mango Masala 2-serving size
Luscious Cranberry Coconut 2-serving size
Scrumptious Strawberry Banana 2-serving size
Decadent Chewy Chocolate 1-serving size
We're giving 2% to causes you care about
With every purchase from It's Nola, you get to choose the cause we give the 2% of the sale, on us.
Get to Know Us.
Margaret's journey from professor to granola entrepreneur began when she shared her handmade treats with her students, who couldn't get enough. Encouraged by their enthusiasm, she founded Brooklyn Granola, now known as It's Nola, to bring healthy snacking to a wider audience. It's Nola is not only dedicated to providing delicious snacks but also supporting community college mentoring programs.